Curious how neonatal therapy services are delivered in other settings? What about in other countries? Join the NTCB as we celebrate our international Certified Neonatal Therapists, and take a closer look at neonatal therapy in Singapore.
"Neonatal therapy certification has made me more confident of the work that I do. In some ways, it has validated my role, our roles as physiotherapists in the NICU and special care nursery. In the future, neonatal therapy certification will hopefully become standard practice and a prerequisite for all therapists entering the NICU and special care nursery too. It is an integral part of a therapist's competency.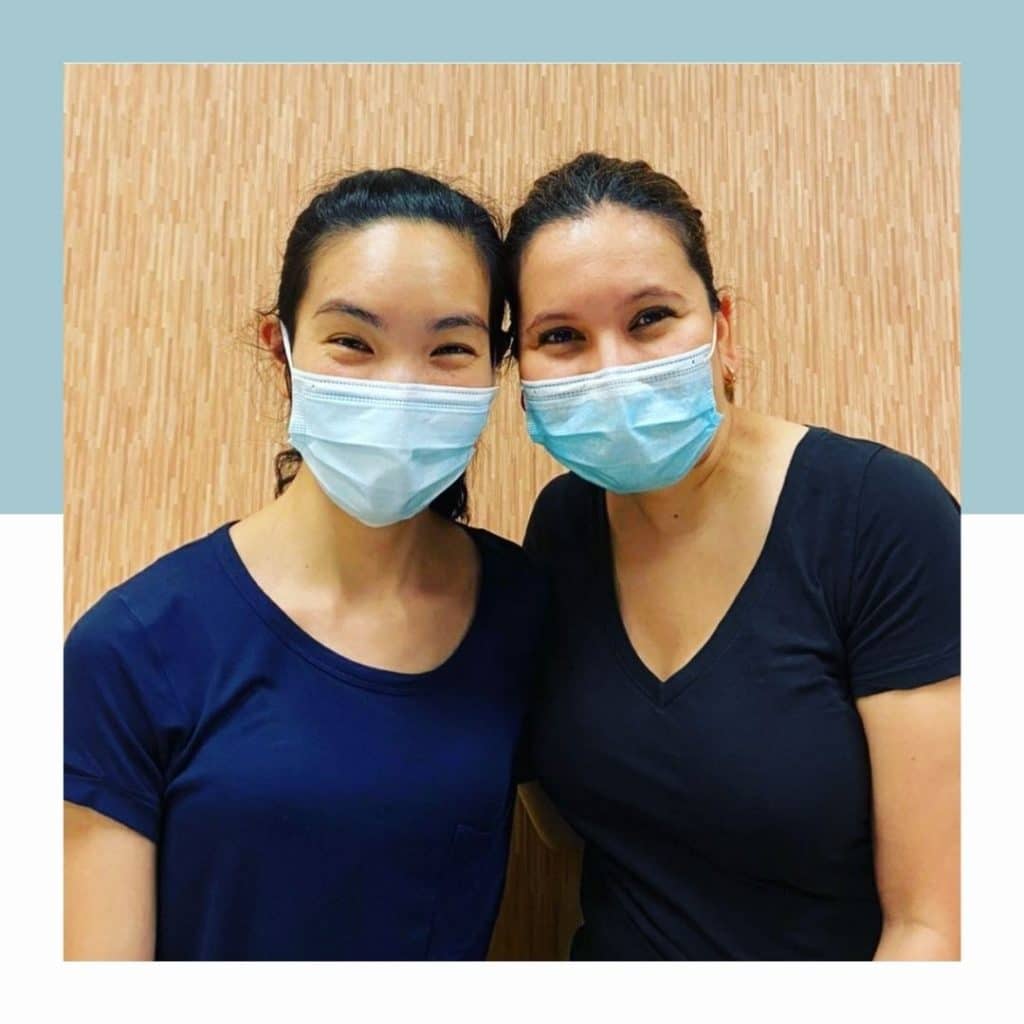 Shelly and Tamlyn are currently the only Certified Neonatal Therapists working in Singapore
Shelly is originally from Trinidad and Tobago, the dual-island country in the Caribbean. She started studying and working in Canada and then moved to the United Kingdom, where she continued with school and started her career as a therapist. She was first introduced to early intervention/neonatal therapy when she was working at the Bobath Center in England. Pediatrics and a love for the NICU has stuck with her ever since. She has now been practicing as a physiotherapist for 10 years, with the last eight years working in her current NICU units in Singapore.
Tamlyn studied at Glasgow Caledonian University and has worked as a physiotherapist in Singapore for six years. For Tamlyn, it was almost 'by chance' that she got into neonatal practice. A physiotherapist had recently resigned, and Tamlyn had the opportunity to provide physiotherapy in the special care nursery. She entered NICU practice under the mentorship of Shelly, who continues to provide mentoring to her today.
"Shelly is one of the reasons why I fell in love with providing physiotherapy in the NICU and special care nursery. She cares for these babies and families with such passion, always going above and beyond for them. I was inspired and compelled to know, learn, and do better for the babies and their families."
Shelly and Tamlyn work at the largest NICU unit in South East Asia. Their NICU (equivalent to a Level III and IV NICU according to US designations) has 40 beds. The special care nursery (Level II) has 60 beds. At their hospital, automatic orders for neonatal therapy occur for all of very low birthweight babies (< 1500 grams) or those born < 29 weeks gestation. Neonatal therapy services commence once they turn 32 weeks postmenstrual age. Babies with diagnoses such as hypoxic ischemic encephalopathy, Trisomy 21, torticollis, and other congenital disorders are also referred to therapy by physicians. Every year the neonatal therapy team provides services to 250 to 300 very low birth weight babies.
" When I started in the NICU units many years ago, there was no structured learning program, and things were very much on-the-job learning. I would go for courses here and there and read up as much as I could in my spare time, all in the hope that we were on track and doing the 'right' things and providing the best care we could for the babies. Completing the [NANT] Ignite program helped me realize that we were doing okay", but yet there is still so much more that we could be doing. So, I decided to do the neonatal therapy certification with Tamlyn. First, to consolidate what we knew (and what we should know). Secondly, to give us that extra boost in confidence to pursue better treatment strategies for our babies."
Shelly and Tamlyn have a great partnership, but they also have other physiotherapists and several other speech language pathologists on the units. Referrals for occupational therapists are reserved for when an infant requires upper limb assessment and treatment. Shelly and Tamlyn's physiotherapy team has 1.5 full-time therapists to cover the units daily. The rest of their time is spent at the follow-up preemie clinics and outpatient rehabilitation clinics.
Physiotherapists in their NICU often work alongside the music therapists to optimize treatments. Different from the US practice, physiotherapists are not involved in any feeding/ swallowing assessments or intervention. Physiotherapists have an active role in optimizing positioning. After trialing several products over the years, they have settled into using the NeoHug for positioning. When considering which positioning device to use, they highly consider the ease of use for the nurses and parents' affordability. For older babies, Boppy® Feeding & Infant Support Pillows and Tumble Forms are commonly used. In the special care nursery, nurses have become very creative and use blanket rolls to form a nest with another blanket over to tuck in the babies.
They use standardized assessments including the Test of Infant Motor Performance and the General Movement Assessment. They also use the Neonatal Behavioral Observations, to aid in engaging parents with their babies for the first time. They follow infants and children along their journey until they discharge or transition into the community.
"Neonatal therapy certification definitely gave me more confidence! Confidence to speak up, advocate for new treatment ideas (it's great to have access to the latest evidence without having to do massive searches), and push harder for more training for our therapists rotating into the area. In fact, right after I got certified, we took the plunge and applied for a large national grant!"
Welcome to the CNT community, Shelly and Tamlyn. And, thank you to all therapists who are not afraid to go above and beyond to make a difference.