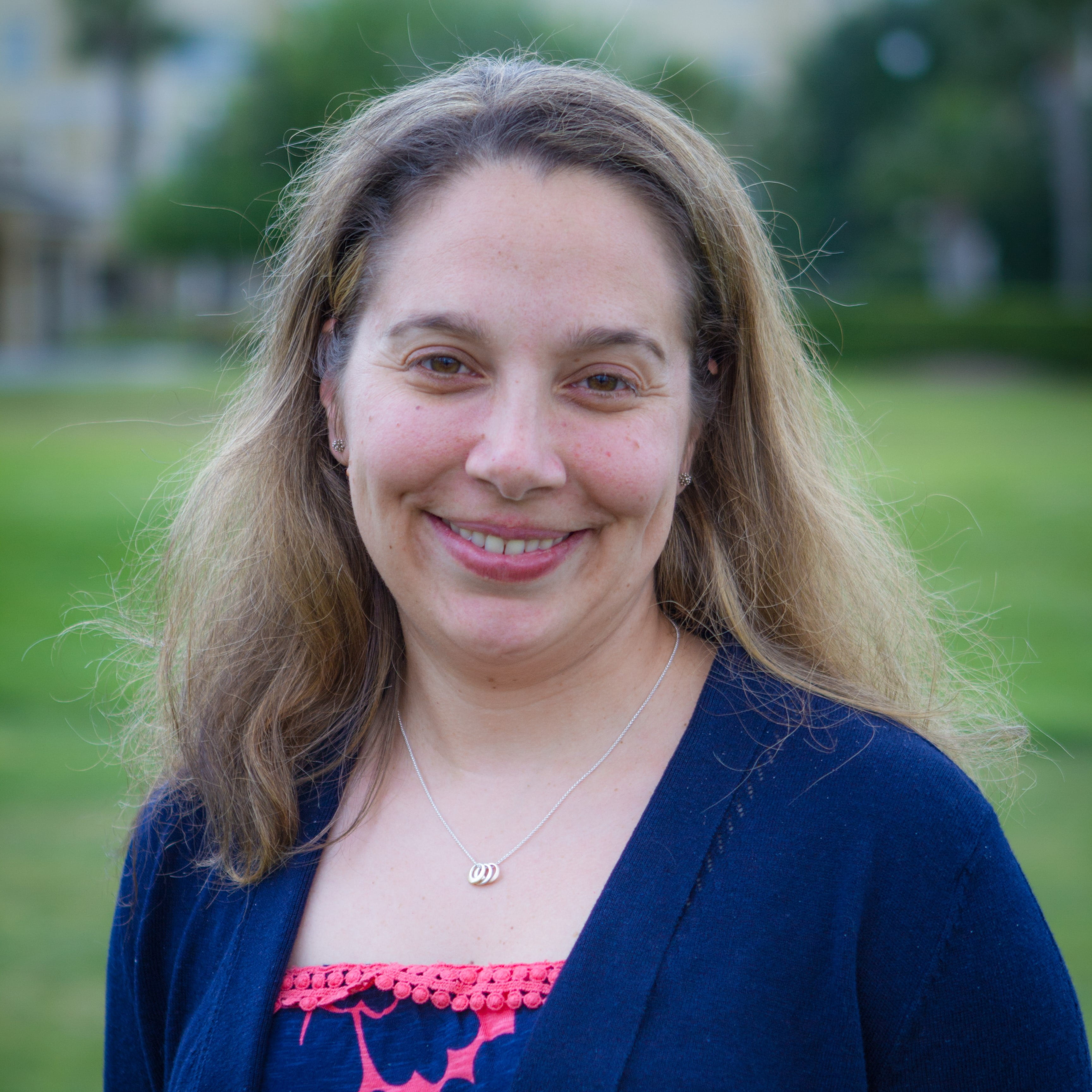 Johanna Siemon has been an occupational therapist since 2000 and has focused her practice on care of fragile infants since 2008. She is certified in the Neonatal Oral Motor Assessment Scale (NOMAS), Neonatal Touch and Massage (NTMTC) and holds a Graduate Certificate in Low Vision Therapy. Johanna has served on the simulation question development committee for the National Board for Certification in Occupational Therapy. Additionally, she has presented lectures on working with children who are ventilator-dependent, infants who have feeding and swallowing difficulties, and neonatal therapy.
Womack Army Medical Center
Fort Bragg, NC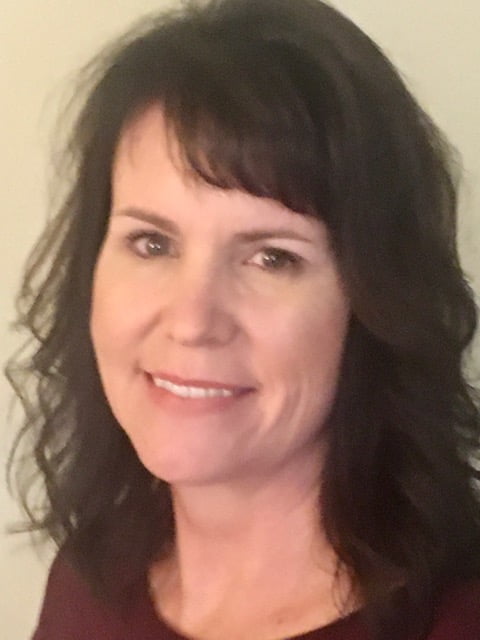 Suzanne S. Schneider has practiced as an ASHA certified SLP since 1994 with an emphasis on Pediatric Feeding and Swallowing and Neonatal Care beginning in 2003. She continues with her focus on providing safe developmental progression of oral motor skills and positive feeding experiences with attention to optimizing family centered, neuroprotective, and trauma informed care. She has been involved with program development, mentoring, and ongoing education in a level IV NICU. With a love for education, she has presented locally on swallowing challenges with trach and vent dependent patients, management of craniofacial anomalies and feeding, interdisciplinary approach to pediatric dysphagia, and implementation of neonatal therapy, as well as guest lectured at both University of South Florida and University of Tampa. She is a founding member of the Tampa Bay Medical Speech Pathology Association, MESPA, a not for profit CEU and networking organization. She is Neonatal Touch and Massage Certified, Hanen Language Program Trained, Neuromuscular Reeducation of Swallowing/Biofeedback trained and a Vital Stim Certified provider. Suzanne is inspired by the infants and caregivers she serves and desires to channel her enthusiasm to the NTCB.
NICU Speech Therapist and Pediatric Feeding Specialist
Tampa General Hospital
Tampa, FL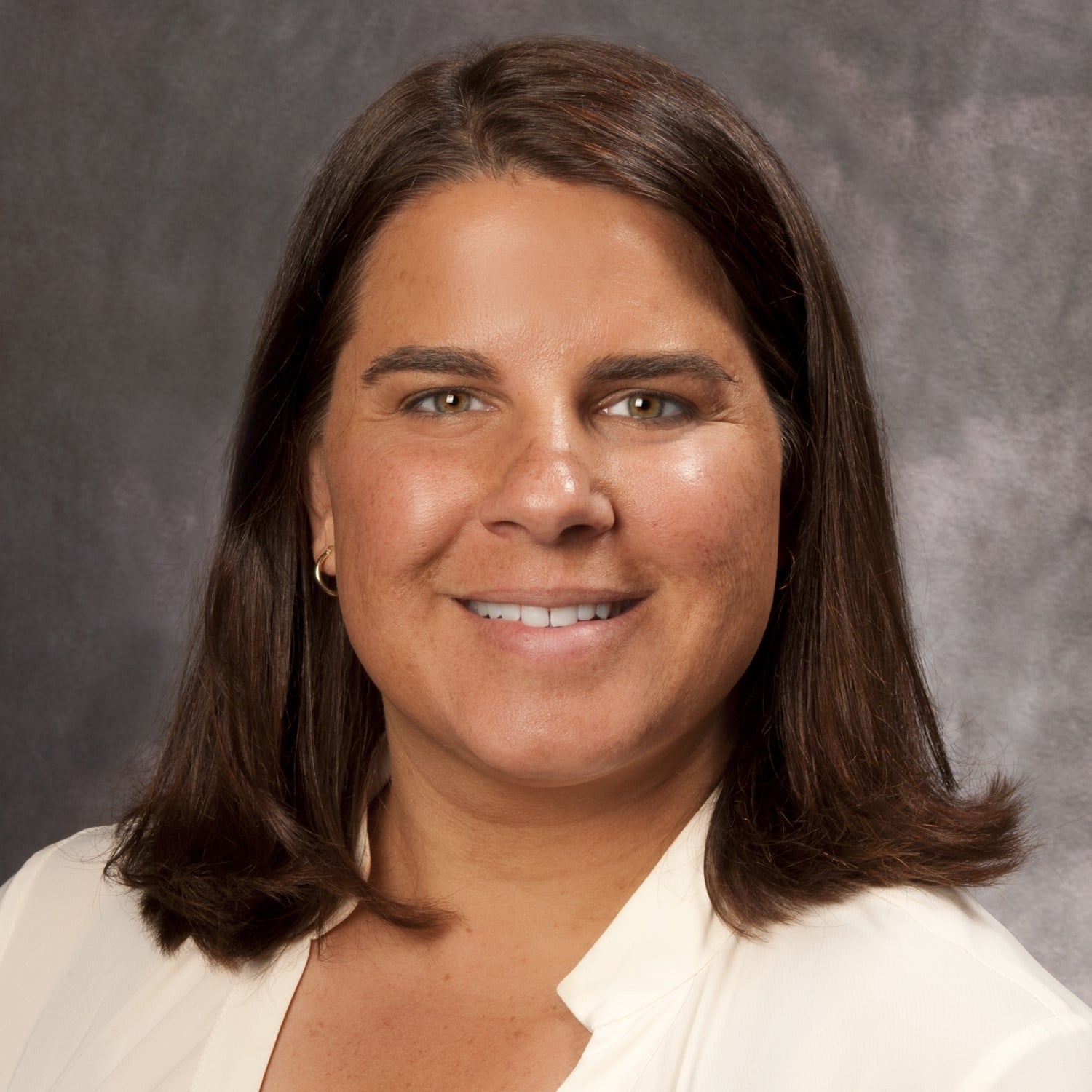 Dr. Bobbi Pineda has been an occupational therapist in the NICU since 1992. Since 2007, Bobbi has been a research scientist with an interest in developing, implementing and testing interventions that can optimize neurodevelopmental outcome in high risk newborn infants, specifically infants born prematurely. Dr. Pineda is certified as a trainer on the NICU Network Neurobehavioral Scale (NNNS). She is certified in the Neonatal Oral Motor Assessment Scale (NOMAS) and has advanced training in Prechtl's General Movement Assessment. Dr. Pineda has developed a new neonatal feeding assessment, the Neonatal Eating Outcome assessment. She has a patent on a new bottle technology that is under development. She also developed the Supporting and Enhancing NICU Sensory Experiences (SENSE) program. She speaks regularly at national conferences and educational platforms, has published multiple articles on neonatal therapy topics in pediatric and therapy journals, and mentors occupational therapy students who want to work in the NICU setting. Dr. Pineda feels privileged to serve on the NTCB that oversees the process of ensuring that therapists working within the NICU receive advanced training and achieve a standard of knowledge to guide them in providing safe and developmentally appropriate therapeutic interventions in the NICU.
Assistant Professor
University of Southern California
Division of Occupational Science and Occupational Therapy
Keck School of Medicine, Department of Pediatrics
Los Angeles, CA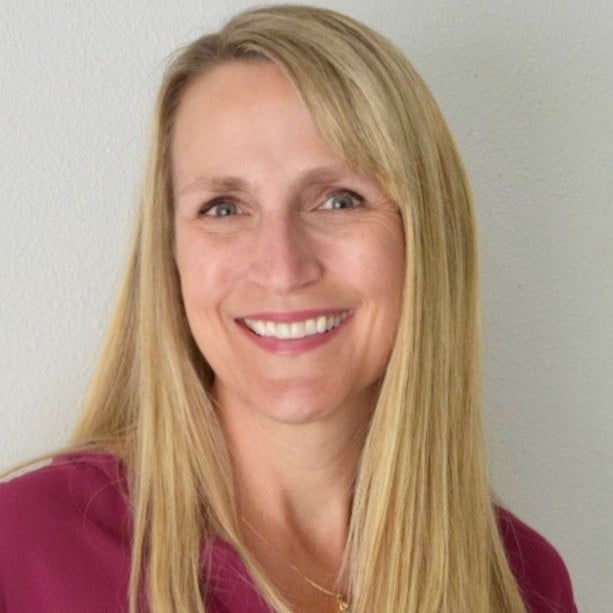 Kati Knudsen has practiced as a pediatric physical therapist since 1996 and as a therapist in the NICU since 1999. Kati is lead therapist for two NICUs at sister hospitals in Portland, OR. She has provided extensive education in developmental care and has obtained certifications in pediatric physical therapy, lactation education, neurodevelopmental treatment, infant massage, developmental care and transportation of children with special needs in order to better support infants and families. She has spoken locally and nationally on support for infants in the NICU and participates in Vermont Oxford Network Quality Improvement work for care of micro-preemies. Kati also sees patients in NICU follow-up clinic where she has helped to redesign care to make it more accessible for families.
Lead Therapist, NICU and In-patient Pediatrics
Providence Children's Development Institute
Providence St Vincent Medical Center & Providence Portland Medical Center
Portland, OR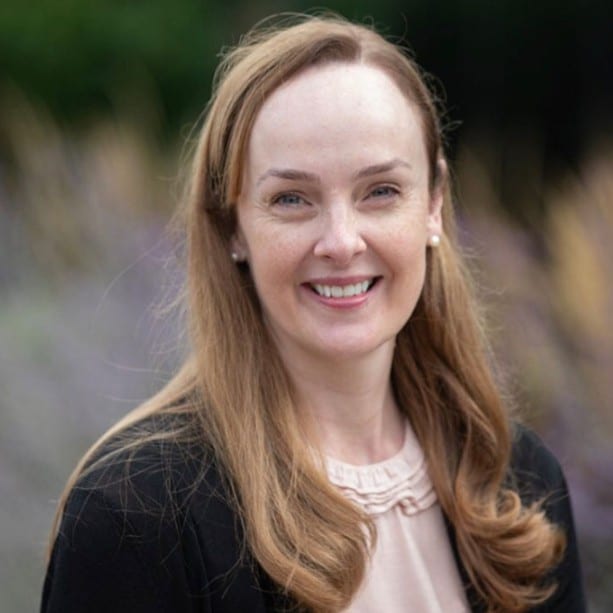 Dr. Deanna Gibbs has worked predominantly in acute pediatric settings, with a specific focus in neonatal intensive care since 1994. Dr. Gibbs has worked across a variety of acute pediatric and neonatal settings in Australia, Ireland and the United Kingdom. In her role as a research consultant for Barts Health NHS Trust, Dr. Gibbs' research program explores parent-infant co-occupations in neonatal intensive care and the facilitation of family-centered developmental care. Dr. Gibbs is a honorary senior research fellow at City, University of London, a trainer in the Newborn Behavioral Observations (NBO) for The Brazelton Centre of Great Britain and serves as the international representative for the NTCB.
Research Consultant
Barts Health NHS Trust
London, UK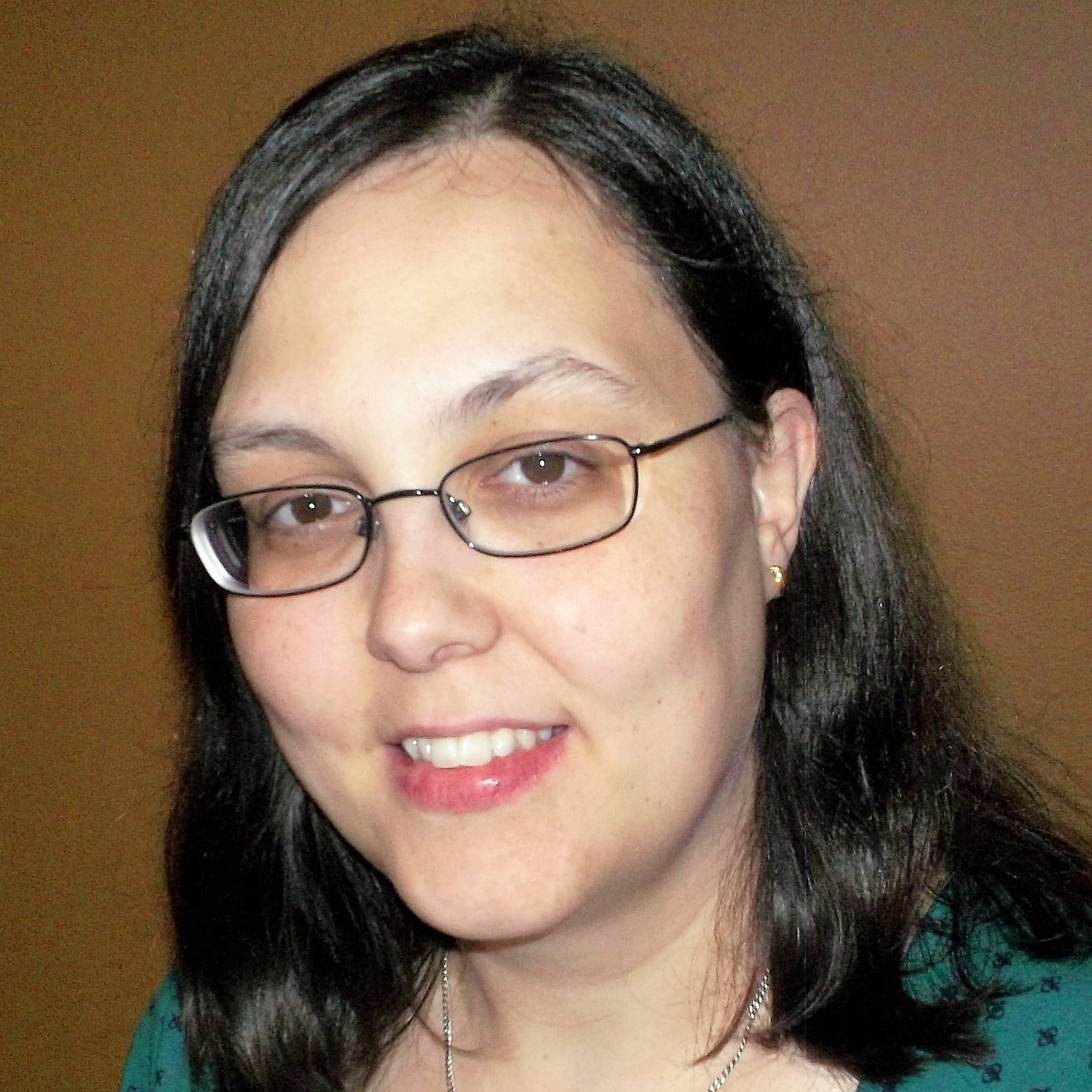 Dr. Alicia Fernandez-Fernandez has been a physical therapist since 1997, with clinical practice in both Spain and the US. She has been a per-diem therapist in the level II/level III NICU at South Miami Hospital since 2003. She is an associate professor in the physical therapy department at Nova Southeastern University, where she teaches several courses including pediatrics, and leads research projects in diverse areas including pediatric and neonatal development and physical therapy interventions. She is a NANN Developmental Care Specialist and a Certified Theratogs® Fitter. Dr. Fernandez-Fernandez is also a peer reviewer for multiple professional journals including "Pediatric Physical Therapy" and has served as an item writer for the Federation of State Boards of Physical Therapy. Dr. Fernandez-Fernandez has presented at national and international conferences, published in peer-reviewed journals, and has co-authored a book chapter on the pediatric hip. She also teaches continuing education events on neonatal therapy and other pediatric topics.
Associate Professor and Curriculum Committee Chair
Physical Therapy Department
Nova Southeastern University, FL
Physical Therapist, NICU
South Miami Hospital, FL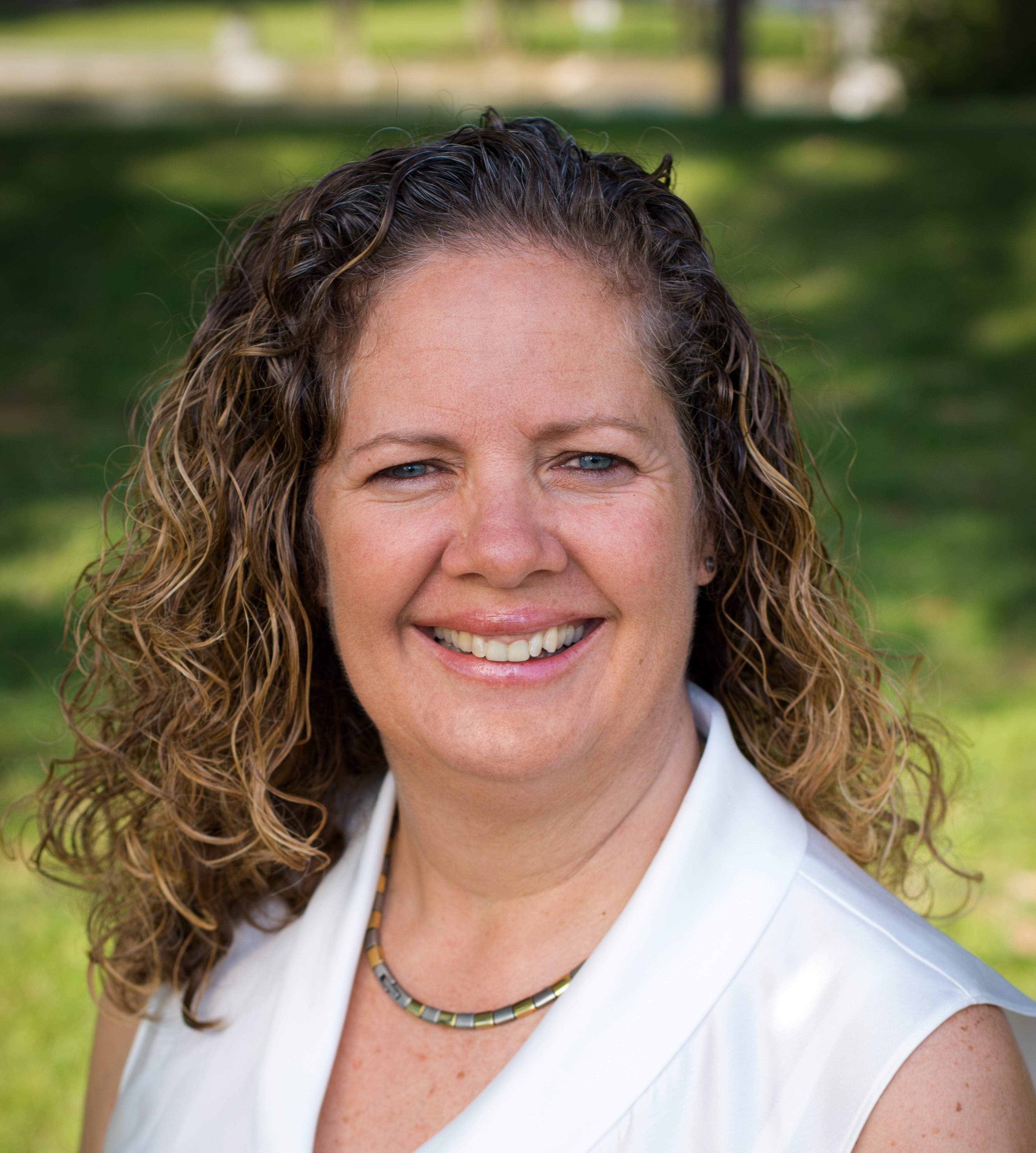 Consuelo Kloosterman is an experienced pediatric physical therapist with clinical expertise in the NICU for the past 25 years; dedicating her work in a level III NICU. She completed her Neurodevelopmental Treatment (NDT)/Bobath Certification training in 1998. In 2016, she was awarded with Developmental Care Specialist designation from the National Association Neonatal Nurses (NANN) and is certified in the Neonatal Oral Motor Assessment Scale (NOMAS), Neonatal Touch and Massage (NTMTC), and as a Kangaroo Care Caregiver and Consultant (CKC). Consuelo has also received training in the Prechtl's General Movement Assessment (GMA) as well as the Newborn Behavioral Observation (NBO).
Consuelo's main area of interest is the promotion of parental attachment from the very early start of the family's journey in the NICU, and she continuously presents lectures to staff members to improve developmental outcomes of fragile infants.
Consuelo holds a Bachelor's Degree in physical therapy from the Universidad de Buenos Aires, Argentina (UBA) and her Master's Degree from Florida International University (FIU) Miami, Florida. She currently resides in Boca Raton, Florida with her husband and three children.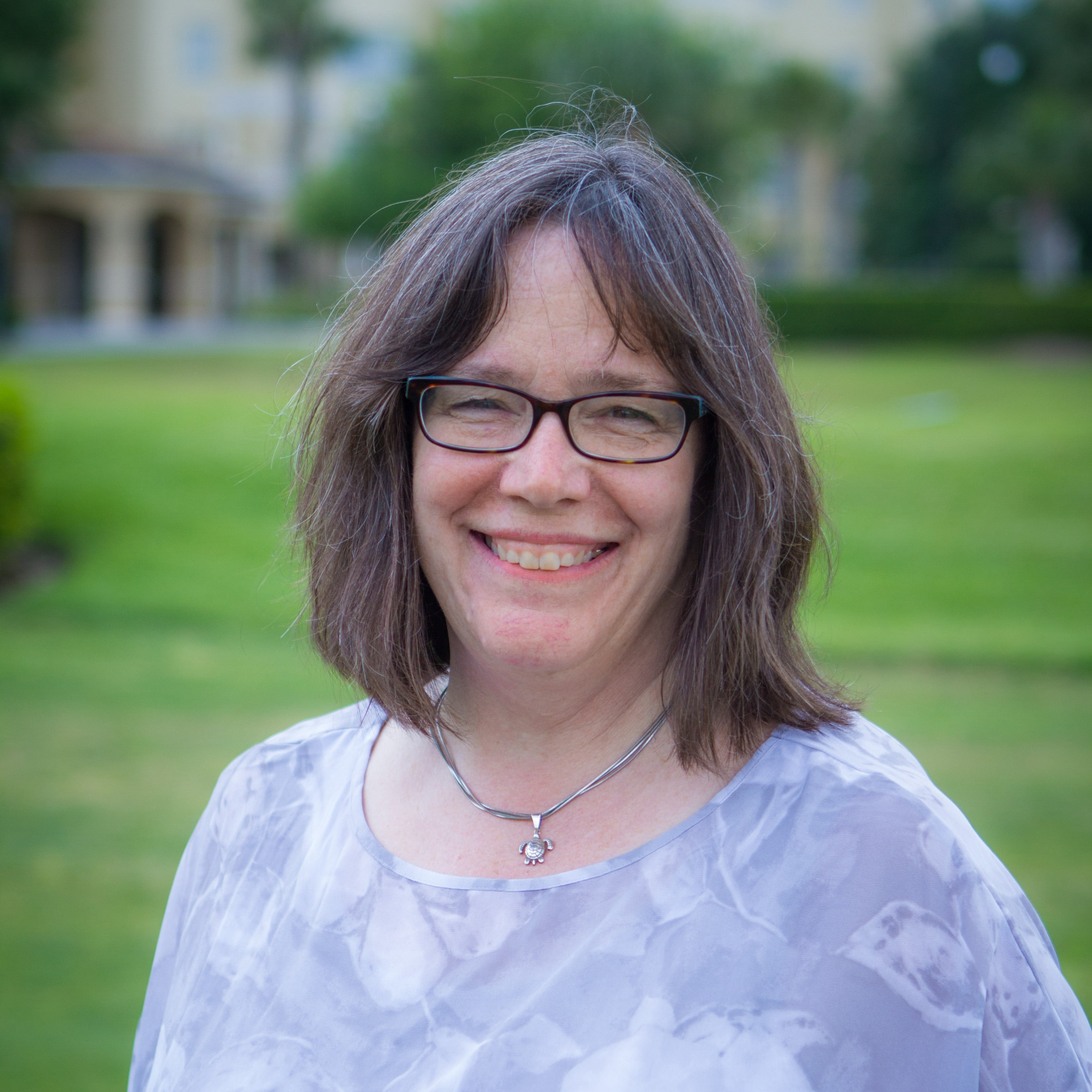 Margaret Miller has worked in a level III, now level IV, NICU since 1983. In addition to be a practicing clinician in the NICU and developmental follow-up, she has also been involved with program development and mentoring. She has certifications in NIDCAP, IBA, NNNS, NDT, SIPT, and infant massage. Margaret is adjunct faculty at Eastern Washington University and Spokane Falls Community College. Through her academic appointments, Margaret has conducted clinical research with graduate OT students. Additionally, Margaret has taught nationally and internationally on topics of early infant development. Margaret has published articles in American Journal of Occupational Therapy and Neonatal Network.
Providence Sacred Heart Medical Center
Spokane, WA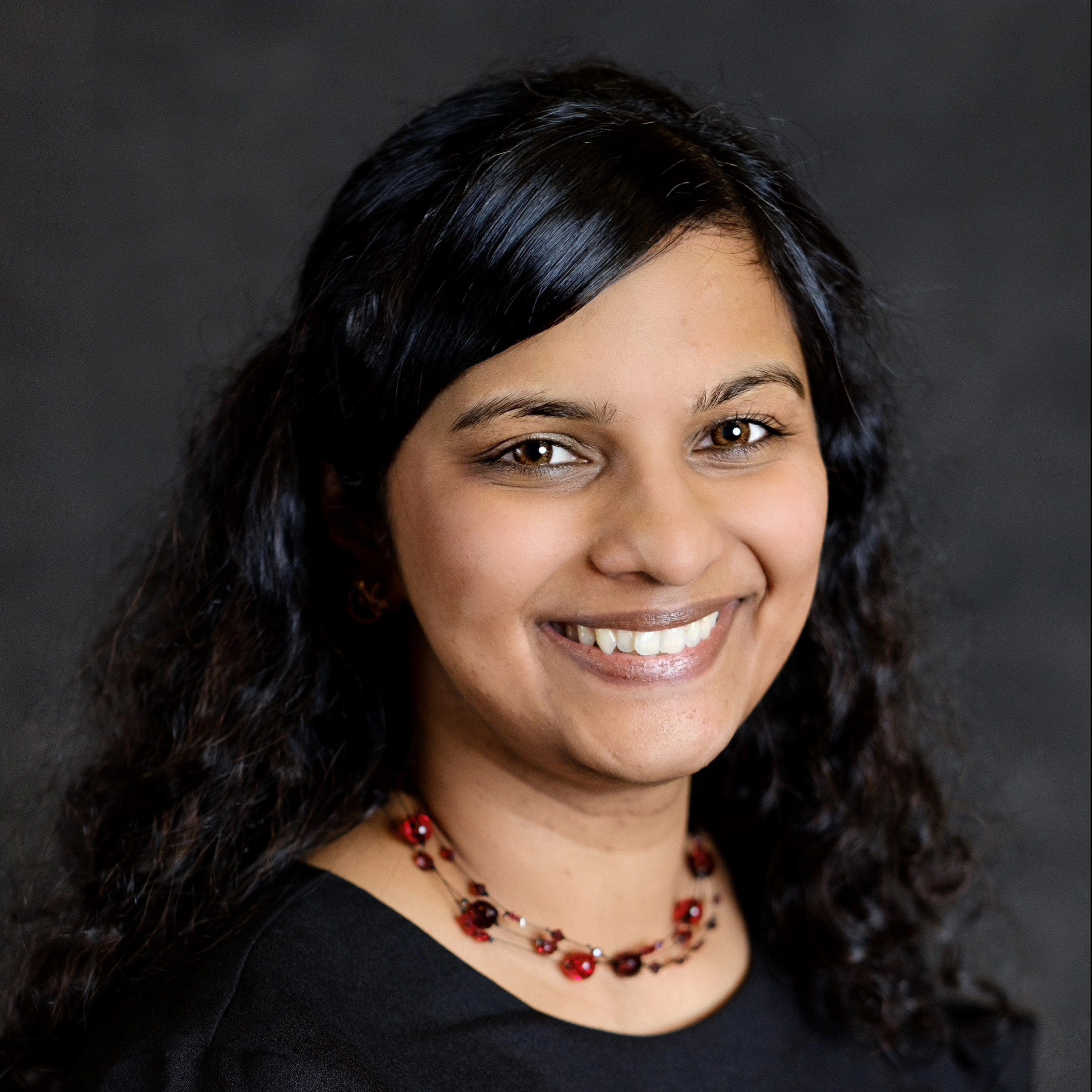 Ramya Kumar is an ASHA certified SLP and has been working in outpatient and inpatient pediatrics, and a Level III NICU since 2011. Prior to that she worked in Higher Education. Ramya is passionate about creating long term developmental and mealtime successes for her patients and families. She is frequently involved in ongoing education and research in the field of Pediatric Feeding Difficulties and has presented at several local and national forums. With a commitment to whole body approaches and neurodevelopmentally supportive care, Ramya has taken coursework in trauma informed care, breast feeding medicine, Orofacial Myofunctional Disorders, Cranial Sacral Therapy and The Tummy Time Method to better serve her patients. Ramya is a Board Certified Specialist in Swallowing and Swallowing Disorders (BCS-S) and Certified Neonatal Therapist (CNT). In addition, she has received the Developmental Care Specialist Designation through NANN and is also certified in Neonatal Touch and Massage (NTMTC).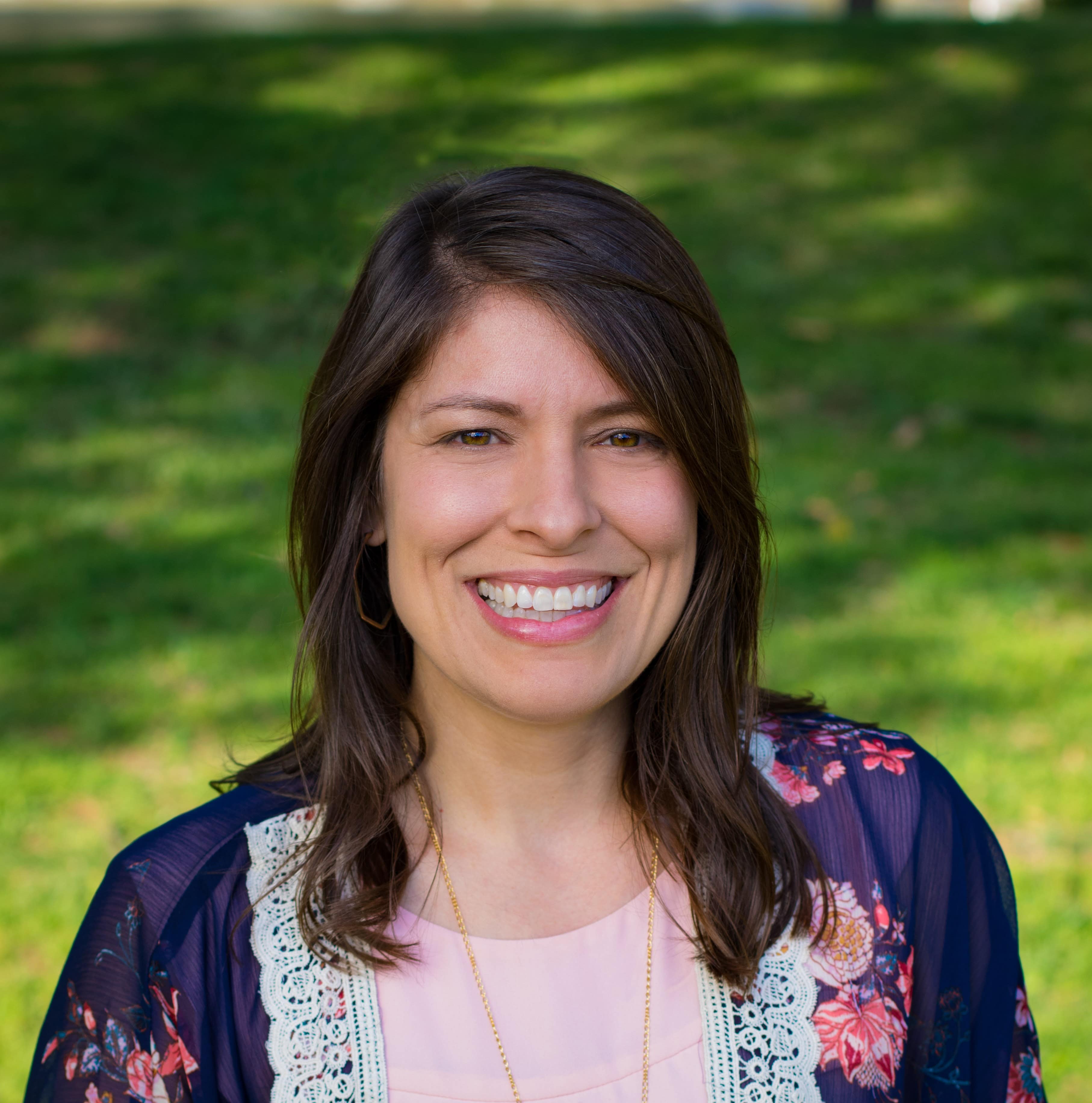 Dana Hobby has worked as an SLP in both outpatient and inpatient pediatric rehabilitation and in a level III NICU since 2003. She is actively involved in neurodevelopmental follow-up clinic. Her career has been focused on implementation of developmentally supportive and family centered care along with continual collaboration with and education for NICU staff. She is NOMAS trained and is a Certified Lactation Counselor through the Academy of Lactation Practice and Policy. She is a certified Neonatal Touch and Massage Therapist and has achieved designation as a Developmental Care Specialist through NANN. She has presented locally and previously worked with Powers Medical Devices as a clinical specialist for the Pacifier Activated Lullaby (PAL) system.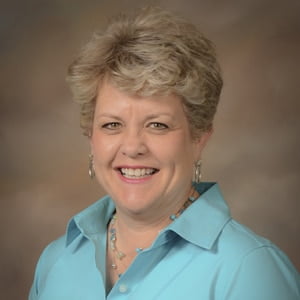 Gail Poskey has been an occupational therapist since 1988 and has worked in pediatric rehabilitation and has extensive clinical experience as an occupational therapist in the Neonatal Intensive Care Unit (NICU). She is currently an associate professor in the School of Occupational Therapy at Texas Woman's University. She teaches and mentors students in pediatrics and research. She has advanced training in the Prechtl's General Movement Assessment and continues to work PRN in a Level III NICU in Dallas, Texas. Gail has presented at local, state, national, and international conferences and has published several articles in peer reviewed journals. She is excited to serve on the NTCB!
Associate Professor
Texas Woman's University
School of Occupational Therapy
Dallas, TX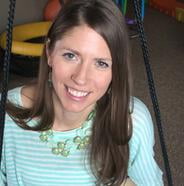 Carrie Crozier-Arena has been a neonatal and pediatric physical therapist since 2009. She holds a Bachelor of Arts degree in Anthropology from Southern Illinois University, Doctor of Physical Therapy degree from Midwestern University in Downers Grove IL and is pursuing a Ph.D. in Pediatric Health Science from Rocky Mountain University. She is the lead physical therapist in a Level III NICU and developmental follow-up clinic in a Chicago-suburban hospital. Carrie is also a certified Developmental Care Specialist through the National Association of Neonatal Nurses (NANN) and certified with Neonatal Touch and Massage (NTMTC). Carrie has extensive experience in the Illinois early intervention system as a credentialed evaluator and as a clinical instructor for Doctor of Physical Therapy students. Carrie is also working as a research assistant at Shirley Ryan Ability Lab.
Carrie is passionate about developmental care and the impact the NICU experience has on an infant's long-term development and the wellbeing of the entire family. Her primary interest involves the preterm infant with complex medical needs, including neurologic, respiratory, gastrointestinal, and musculoskeletal challenges.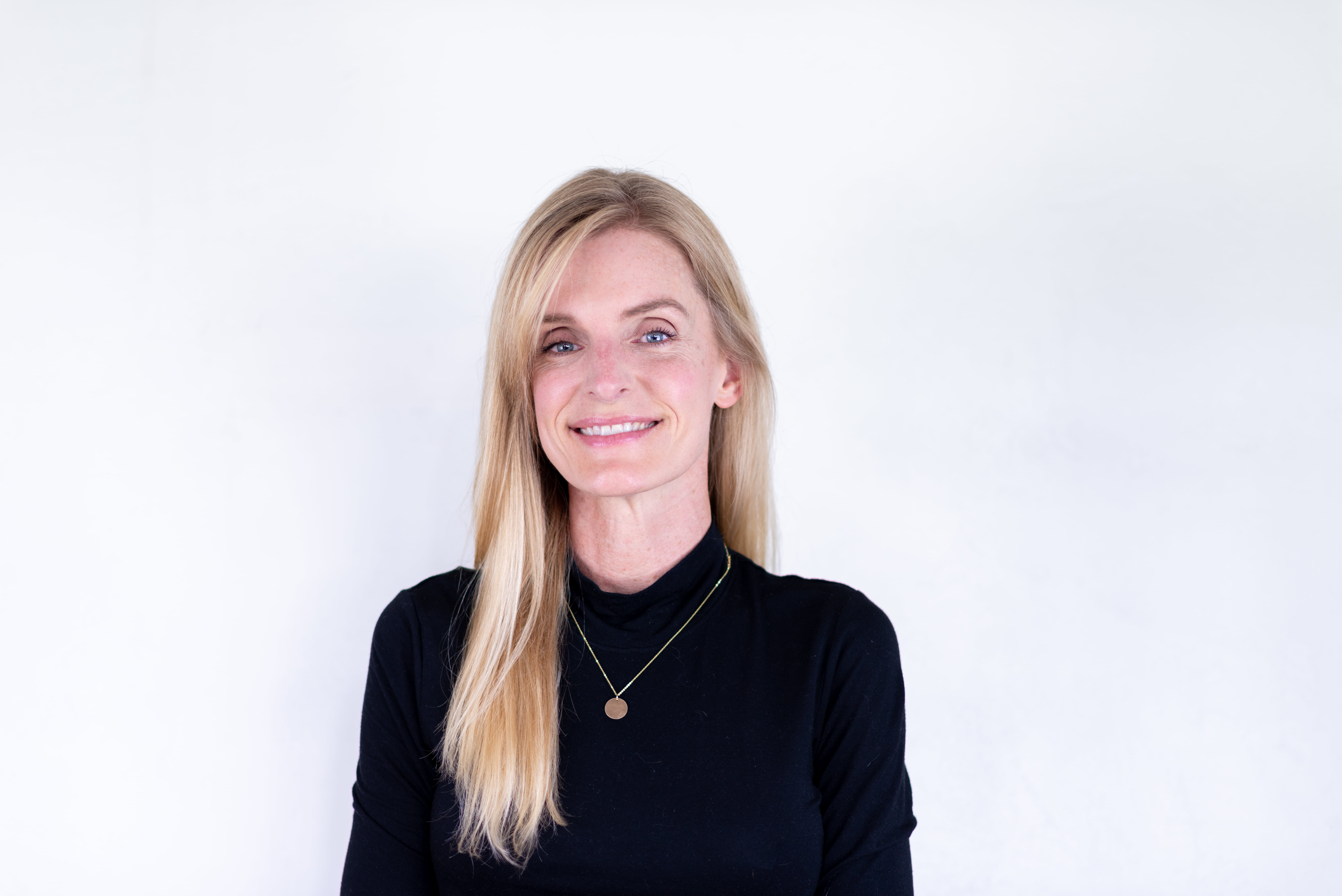 Stacey Belliard has practiced neonatal physical therapy in a Level IV NICU since 1998. She received her Master's in Physical Therapy in 1997 and her Doctorate in Physical Therapy in 2015. She also works at an associated high-risk infant follow-up clinic, where she sees NICU graduates from 0-3 years old.  Stacey is certified in Prechtl's General Movement Assessment and has worked closely with a neonatal neurologist to develop a pipeline for early detection of Cerebral Palsy and other neurodevelopmental impairments from birth to 3 years of age and beyond. Stacey has a passion for neuroprotection, neuropromotion and family-centered care and has collaborated with other disciplines to develop and improve her NICU's guidelines, protocols and programs including skin-to-skin contact holding and transfers, tiny baby unit protocols, two-person cares, swaddle bathing, and the SENSE program. She is currently working with a team from her NICU through a state-wide initiative to improve neuroprotection and family engagement in NICUs through the California Perinatal Quality Care Collaborative. Stacey is passionate about empowering and advocating for families in the NICU and her wider community. She has been instrumental in developing and implementing an innovative program to bridge the gap between patients and healthcare systems as well as to address barriers to social determinants of health for parents in the NICU by integrating Community Health Workers (CHWs) into the hospital and specifically the NICU setting. She has developed curricula to train CHWs transitioning from a community based setting to a clinical setting and has also co-authored a book chapter on CHW's and cultural humility in the workplace. Stacey regularly lectures for NICU nurse residents, Tiny Baby Unit staff, Community Health Workers and physical therapy students. She is certified in Neonatal Touch and Massage (NTMTC).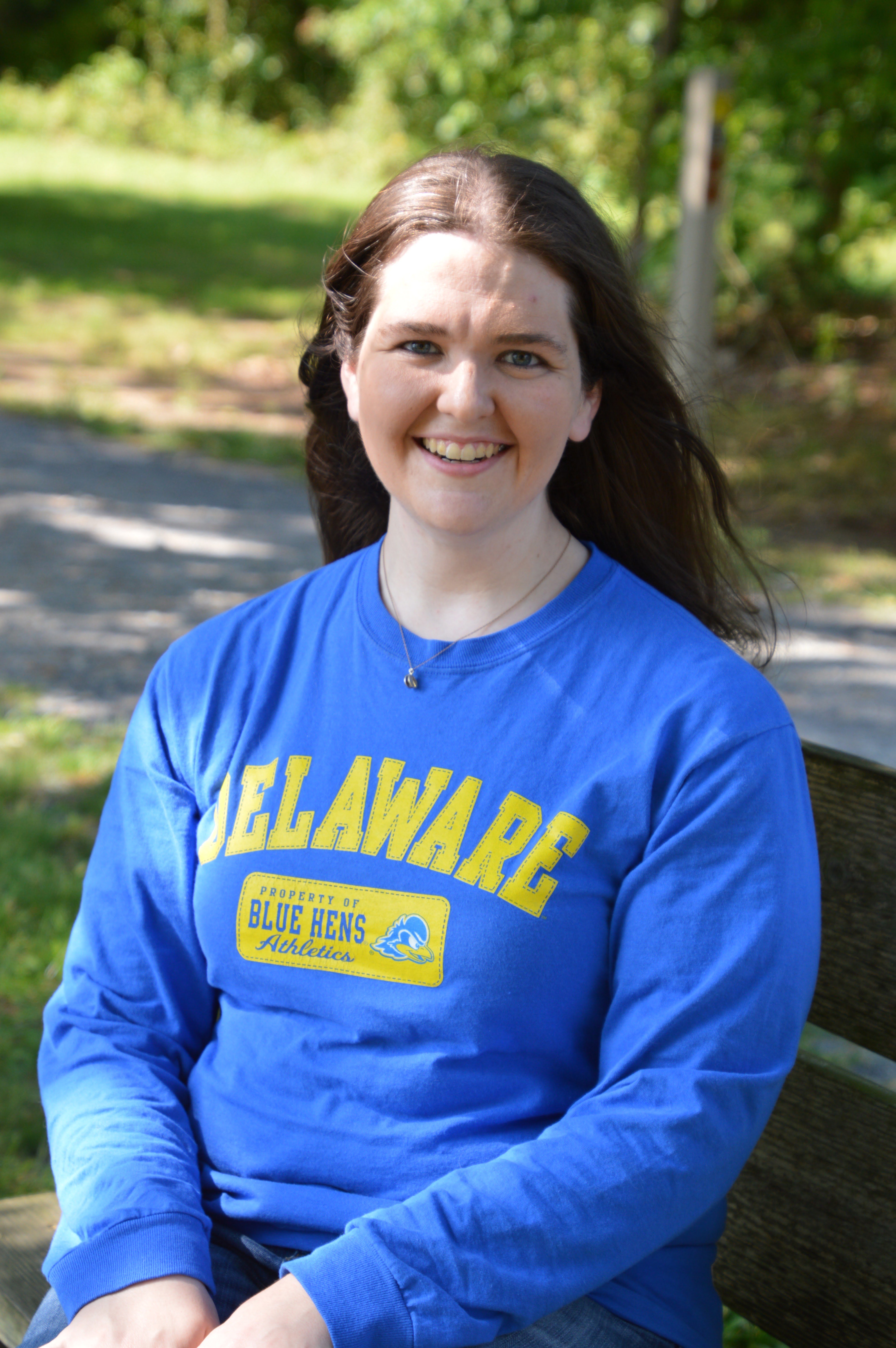 Dr. Jennifer Crouse Hood has been a speech-language pathologist since 2011 and has focused her practice on feeding and swallowing development across the lifespan. She started her focus on the neonatal population in 2015.  She completed her doctoral thesis around implementing a cue based feeding program in a Level 4 NICU.  She provides direct patient care services as well as education to medical residents, nursing staff, and families to support the development of positive feeding exposure from the very beginning of life. She focuses her care on making parents and caregivers feel competent and confident in feeding their babies.  She is a National Association of Neonatal Nurses (NANN) Developmental Care Specialist and has completed the Small Baby Care Specialist Program with Engage Grow Thrive.  She also co-designed the NTCB Examination Preparation Course in 2022, prior to becoming a NTCB board member.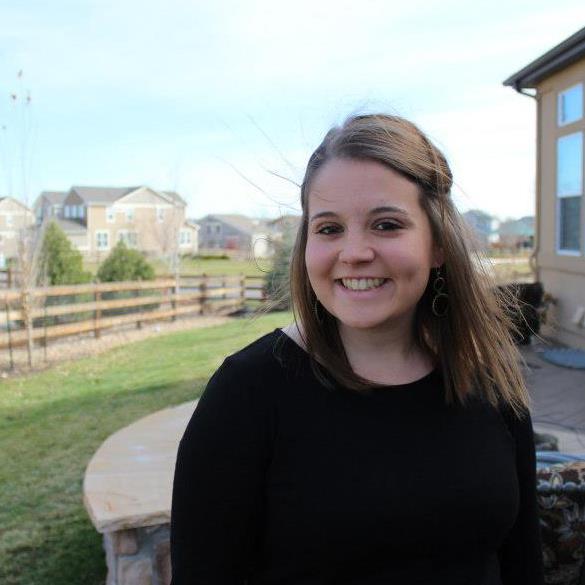 Brittany Rush is an ASHA certified speech-language pathologist specializing in the evaluation and treatment of feeding and swallowing disorders with an emphasis on neonates, medically-fragile and infants, and complex medical/developmental needs. During her career, she has primarily served in the acute care hospital setting and currently serves as a senior level speech-language pathologist in a Level IV NICU. She has also received specialty training and mentorship in developmental care/intervention and objective swallow evaluations (MBSS and FEES) within the neonate and infant population.  She has been involved in program development, mentorship, and presentations on the state and national level. Her focus and attention include providing safe and developmentally appropriate experiences with an emphasis on family-centered, neuroprotective care throughout the infant's journey in the NICU and at discharge. Brittany is motivated by the infants and families that she serves and is thrilled to be a part of the NTCB. She also co-designed the NTCB Examination Preparation Course in 2022, prior to becoming a NTCB board member.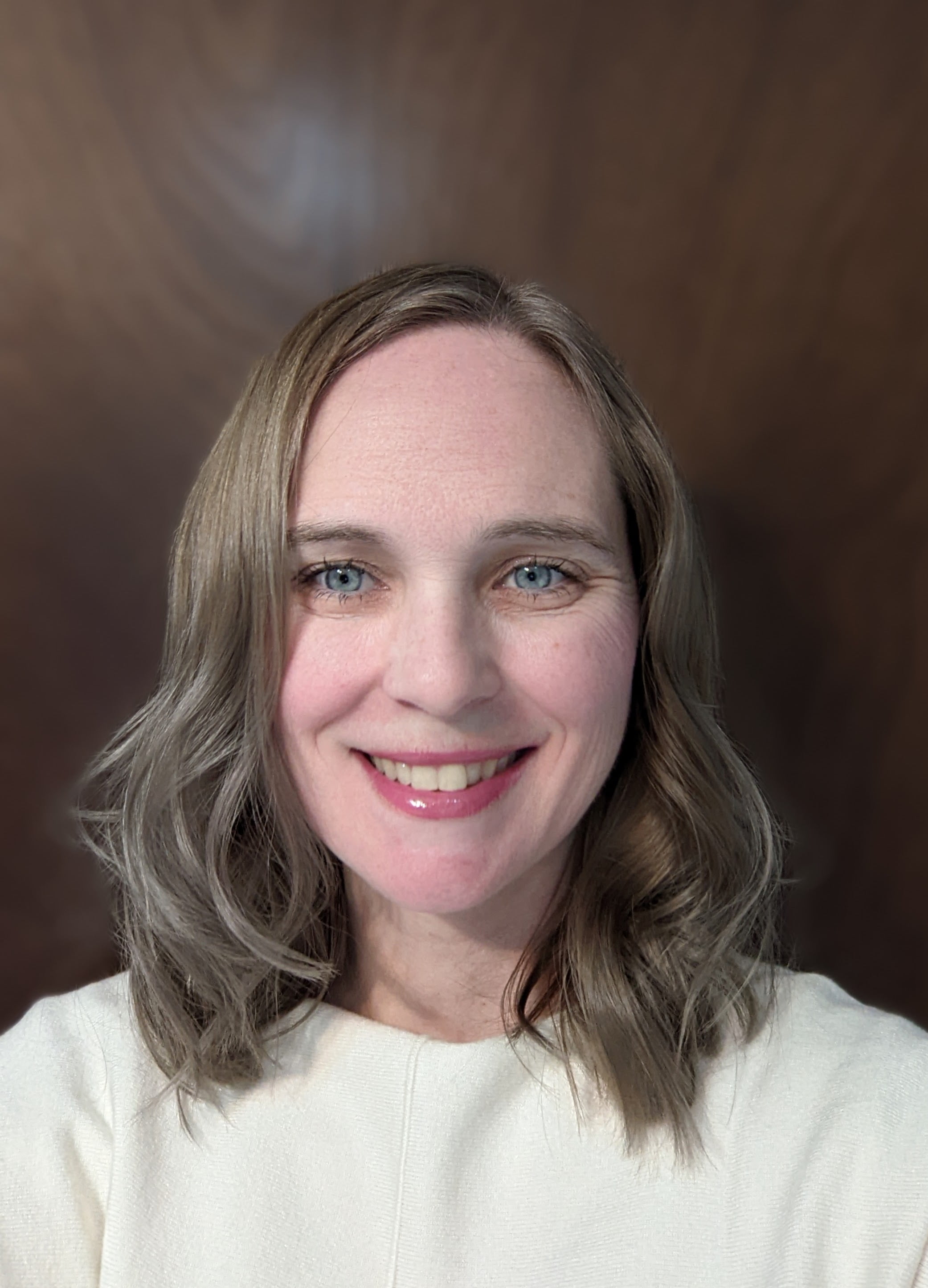 Daree Blake and her husband Adam, have the privilege of being parents to nine children, although their path has been marked by various challenges and losses. They are raising five of their children but unfortunately, have also experienced the heartache of three early losses. Along with their son Oliver, born prematurely alongside his twin sister Emma at just 23 weeks and 1 day, who passed away after one day. Emma spent four months in the NICU before coming home. Their youngest child was born prematurely at 28 weeks and 2 days, requiring a 60-day NICU stay. Daree's experiences have fueled her unwavering determination to provide support and solace to parents navigating similar difficult circumstances. Motivated by her own journey, she actively contributed to a hospital support group. She serves as a Hand to Hold Mentor and a StillBirthday Birth and Bereavement Doula, extending her support to individuals grappling with similar experiences. She is a Washington State Association of Head Start and ECEAP(Early Childhood Education Assistance Program) Parent Ambassador Alumni, and as such she engages with lawmakers at both the state and federal levels advocating for policies that promote the well-being of children and families. She is a Volunteer Leader for the Spokane Community Action Team for Save the Children Action Network and volunteers with the Maternal Mental Health Leadership Alliance furthering support removing the stigmas around perinatal mental health disorders and requesting funding for more comprehensive support to be in place during that time. Daree spends most of her time chauffeuring her kids around, but the rest is spent reading, volunteering, and doing community outreach.  Her unwavering belief in the power of support stems from her own experiences of loss, driving her to help families navigate the grief journey.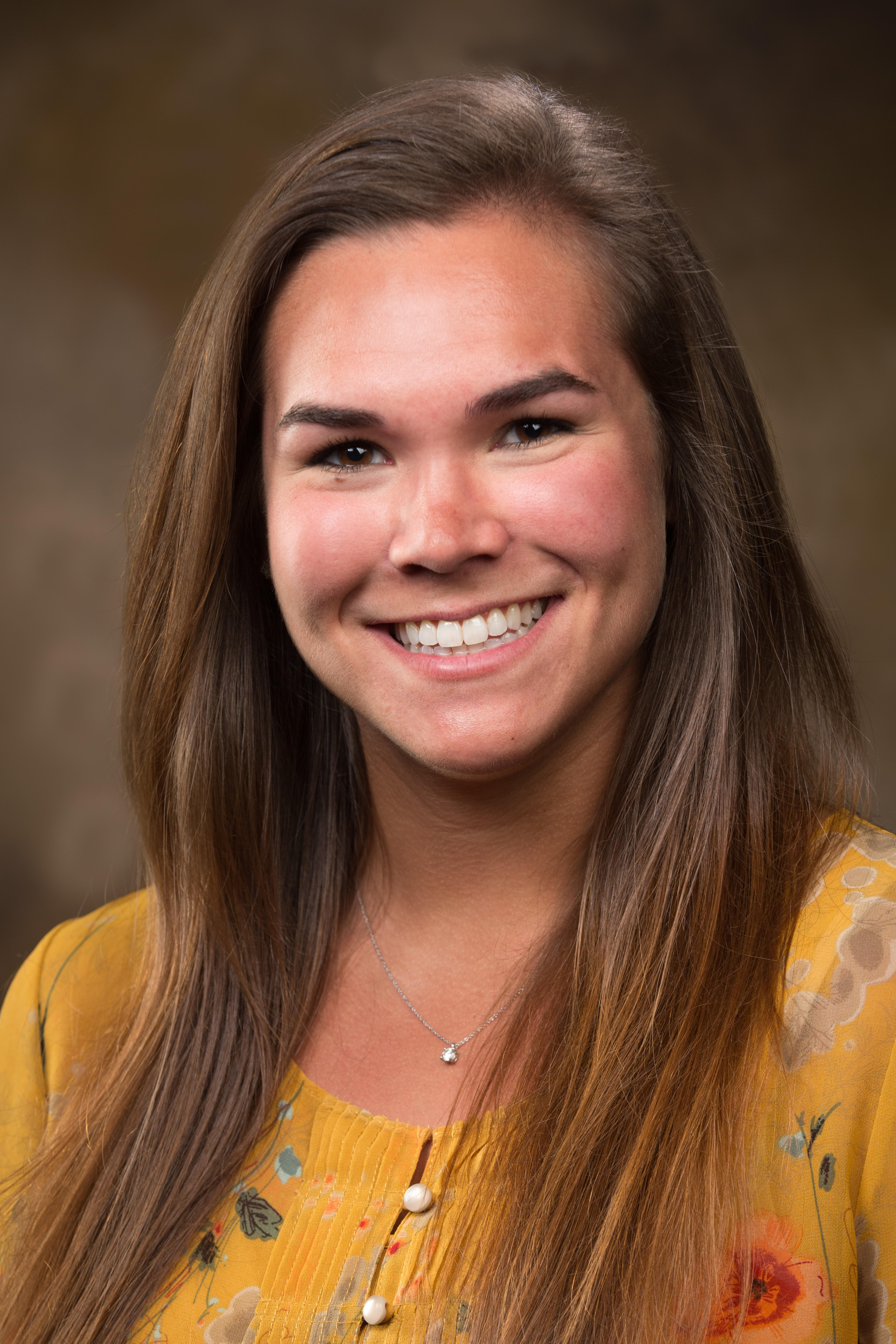 Sadie Casillas is a mom to a NICU graduate and Research Civil Engineer for the U.S. Army Engineer Research and Development Center (ERDC).  Dr. Sadie Casillas joined the U.S. Army ERDC in 2020 after completing her PhD in Civil Engineering at the University of Arkansas.  Since joining ERDC, Sadie has managed the asphalt materials lab and worked on various projects related to improving design, construction, and maintenance of military airfield asphalt pavements.  With the goal of extending pavement life through higher quality materials, better construction practices, and reduced major maintenance activities in mind, Sadie's work at ERDC has sought to enhance the sustainability of military airfield asphalt pavements.  Her work to date has been sponsored by a diverse range of customers from multiple branches of the military, including the Air Force, Army, and Navy.  She has also had the opportunity to partner with private industry, academia, other ERDC labs, and the USACE Transportations Systems Center (TSC) through her research.  Sadie participates in multiple professional organizations, including the American Society of Civil Engineers, Association of Asphalt Paving Technologists (AAPT), and Transportation Research Board (TRB) Committees, which allow her to contribute to the asphalt industry on a national level.  She serves on the Communications Committee of AAPT, which helps promote and disseminate the research conducted by members, and is also a member of multiple TRB committees, acting as the Communications Coordinator for AKM30.  Outside of professional work, Sadie loves spending time with her husband, daughter, and two dogs.  She looks forward to leveraging her over 7 months of experience as a NICU mom and research experience as an engineer to serve the NTCB as a Public Member Liaison.
Katie Reginato Cascamo| 2021-2023 |
Public Board Liaison
Jordan Starr | 2021-2022 |
Public Board Member
Louisa Ferrera | 2020-2022 |
Phd, CCC-SLP, BCS-S, CNT
Board Member
Deborah S. Thomas, | 2019-2021 |
PT, DPT, PCS, CNT, NTMTC
Board Member
Eilish Byrne, | 2019-2020 |
DSc, PT, PCS, CNT
Board Member
Lisa Kleinz, | 2014-2019 |
MA, SLP/L, CNT, CLC
Inaugural Board Member
Kathryn (Kay) Thurston, | 2014-2018 |
MS, CCC-SLP, CNT, NTMTC
Inaugural Board Member
Erika Nevin Lee, | 2014-2017 |
MS, CCC-SLP, BCS-S, CNT
Inaugural Board Member
Jennie L. Jacob, | 2014-2017 |
MSPT, DCS, CNT
Inaugural Board Member
Mary Stanford, | 2014-2017 |
PhD(C), MS, CCC-SLP, CNT
Inaugural Board Member
Elizabeth Jeanson, | 2014-2017 |
PT, DPT, DCS, NTMTC, CNT
Inaugural Board Member
Jennifer Hofherr, | 2014-2017 |
MS, OTR/L, C/NDT, CNT
Inaugural Board Member
Jenene Craig, | 2014-2015 |
PhD , MBA, OTR/L, CNT
Inaugural Board Member
Thank You
For Your Service to the NTCB!