Curious how neonatal therapy services are delivered in other settings? What about in other countries? Join the NTCB as we celebrate our international Certified Neonatal Therapists, and take a closer look at neonatal therapy in the United Arab Emirates.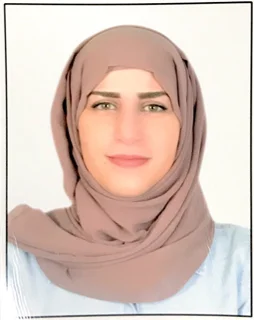 Wedad is a neonatal therapist practicing in the United Arab Emirates (UAE). Located along the eastern coast of the Arabian Peninsula, the United Arab Emirates is known for its seven emirates—Abu Dhabi, Dubai, Sharjah, Ras al-Khaimah, Ajman, Umm al-Quwain, and Fujairah. Each emirate is unique in its culture and traditions. While the UAE can feel physically far away, it is well-known to us for having the world's highest percentage of expatriates and the world's tallest building (Burj Khalifa). The UAE has a population of approximately 9.7 million, with the most common religion being Islamic and the most common language being Arabic. The UAE is a culturally rich hub of trade and transport. There, Wedad is pioneering changes in therapy services in the NICU with her passion for excellence and high standards.
In 2009, Wedad became a mother to twin girls who were born at 25 weeks+1 day gestational age. As a mother who experienced what it is like being a parent in the NICU, she is zealous about delivering the best care for fragile infants in the NICU and helping parents take an active role in their babies' lives.
While Wedad has always practiced in the UAE, she completed her training in many places including London, Bristol, Edinburgh, Luton, Italy, and Pisa, to name a few. In 2005, Wedad received her Bachelor's of Science in Physical Therapy from the Hashemite University located in Jordan, where it takes 4 years of schooling to become a Physiotherapist. It was here that Wedad first learned about the NICU during a pediatric physiotherapy class.
Prior to working at Corniche Hospital, Wedad worked as a pediatric rehabilitation physiotherapist at Zayed Higher Organization for almost 6.5 years, starting in 2007. In 2013, she joined Corniche Hospital as an adult physiotherapist, but she knew her passion was in pediatrics. She often visited the NICU on her breaks to provide stimulation to babies with chronic conditions. The time she spent on the unit turned out to be quite impactful. The babies she worked with started to show improvements, and their parents began to appreciate the care provided by Wedad. It was just a matter of time until enough parents were mentioning Wedad's name to the doctors and the chair of the department.
"Having the experience of being a mum of preterm babies and being a pediatric physio gave me the strength to write the first proposal to the chair of the department and our leadership team in the hospital. In the meantime, I continued to care for those babies during my break time, until I had a caseload. Then, I was transferred to the NICU as a full-time neonatal physiotherapist." Today, Wedad is the only neonatal therapist in her unit. "Only me, until now," says Wedad. But she is blazing the pathway for others.
Taking her knowledge and passion for neonatal therapy, Wedad proposed a change in the way therapy services were provided in the NICU. "I proposed a business plan for the entire continuum—including inpatient neonatal therapy, follow-up clinic, as well as staff and parent education on neonatal therapy." She started with small changes in the beginning by implementing education on the importance of proper positioning and introduced novel positioning aids, assessment tools, as well as guidelines and competency checks for various positioning. It took approximately 2 years for the proposed NICU therapy service to be established and be recognized by the entire hospital staff.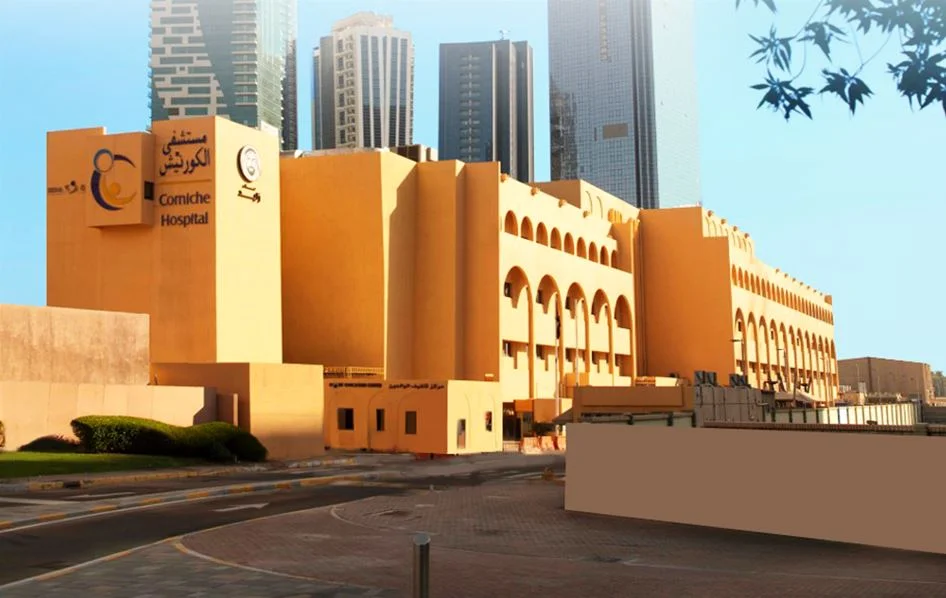 Wedad devoted a lot of time outside work to advance her skills and knowledge to back up her proposal. She joined the National Association of Neonatal Therapists, Association of Pediatric Chartered Physiotherapists, and Neonatal Physiotherapy mentoring program. She also attended numerous local and international training courses, conferences, and clubs. In addition, the Newborn Individualized Developmental Care and Assessment Program (NIDCAP), resources on CDs and books, as well as online courses helped Wedad meet more neonatal therapists worldwide.
Wedad also introduced the importance of providing a continuum of care beyond the NICU. It was not easy to propose and start a service from scratch and provide the service all by herself. "But, at the end of the day, it was worth all the hard work to see the appreciation from the parents and to see the optimal sensory and functional outcomes possible for our tiny ones." Wedad's hospital now runs a neonatal neurodevelopmental physiotherapy follow-up clinic.
Corniche Hospital is the first and longest standing maternity hospital in Abu Dhabi and has the biggest NICU in the UAE with 64 beds. As the only neonatal therapist in the unit, she prioritizes her work as much as she can. Sometimes, schedule conflicts, medical changes, or sickness are unavoidable- like all other NICUs. By setting priorities, Wedad meets with parents as many times as she can before their baby's discharge. She emphasizes parental confidence in reading and handling infant cues as well as in providing appropriate and positive sensory stimulation and individualized exercise programs. She provides interventions to babies born less than 32 weeks gestation at birth, those requiring prolonged ventilation (ventilation after 27 post-natal days), and babies with chronic respiratory problem, perinatal asphyxia (Apgar score of 3 or less at 5 minutes and/or hypoxic-ischemic encephalopathy), brain injury (intraventricular hemorrhage, periventricular leukomalacia), intrauterine death of co-twin, meningitis, encephalitis, genetic disorders, and seizures. She receives therapy orders on a case-by-case basis, but her hospital is working on shifting to automatic orders. For positioning, Wedad uses the Snuggle Up, gel-filled pillows, Bendy Bumpers, Prone Plus cushions, Frederick T. Frog Infant positioning aids, and Mölnlycke® Z-Flo™ Neonatal Fluidized mattresses. Standardized assessments used include the Lacey Assessment of Preterm Infants, the Prechtl General Movement Assessment, and the Test of Infant Motor Performance. She also uses the Alberta Infant Motor Scale, the Bayley Scales of Infant and Toddler Development, 4th Edition, Newborn Behavioral Observation, and Brazelton Neonatal Behavioral Assessment Scale in the follow-up clinic.
Becoming a Certified Neonatal Therapist (CNT) has helped Wedad become more confident in her work and to recognize the difference she is making in the lives of fragile babies and their families. Her CNT status is also appreciated and respected by her colleagues. Certification is another avenue through which she can be connected with other neonatal therapists worldwide, as well as aid her in keeping up-to-date with new research and evidence-based treatment strategies. Wedad is a go-getter! Becoming a CNT is another testimony to her limitless dedication to neonatal therapy.
Welcome to the CNT community, Wedad. And thank you to all CNTs who are paving the way for continued growth in neonatal therapy across the globe. Higher standards and the dedication of skilled personnel means a larger impact on babies and families across the world.