Curious how neonatal therapy services are delivered in other settings? What about in other countries? Join the NTCB as we celebrate our international Certified Neonatal Therapists, and take a closer look at neonatal therapy in Doha, Qatar.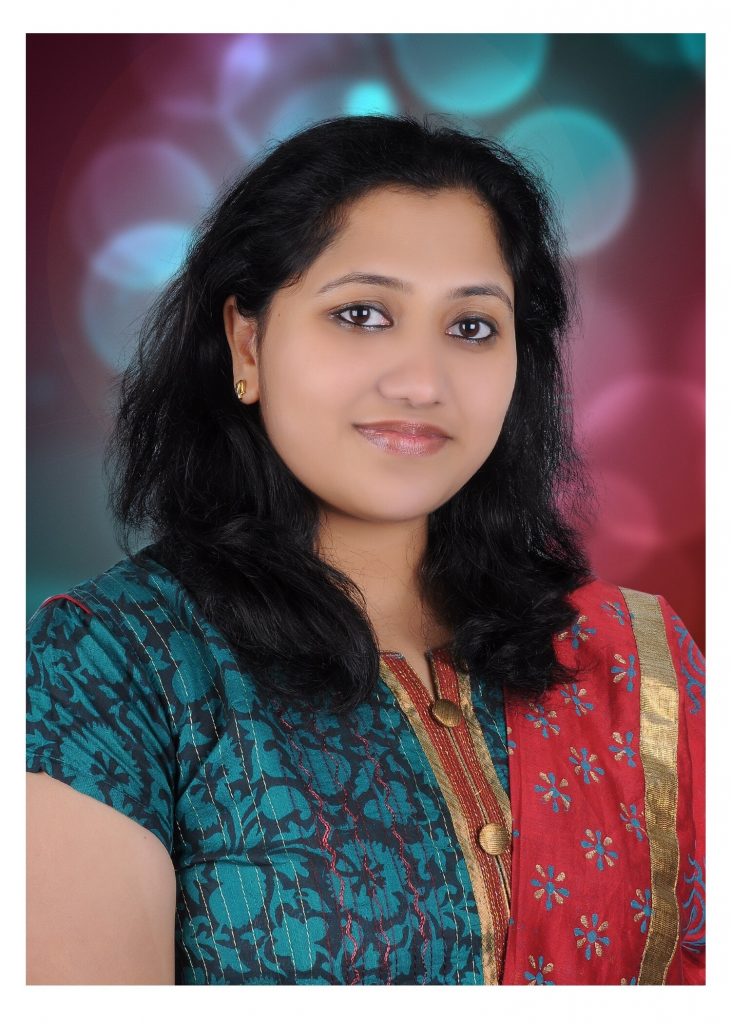 Jisha Elizabeth Mathew is a Certified Neonatal Therapist (CNT) from Doha, Qatar. Qatar is located between Saudi Arabia and the United Arab Emirates, has a population of approximately 3 million, and has a rate of prematurity of 9.23 per 1,000 births. Jisha has practiced for ten years as a neonatal occupational therapist at Hamad Medical Corporation, where she strives to provide the best quality care for at-risk infants and families in her country.
Amanda has now moved to Arlington, Virginia. Her zip code may have changed, but her passion for neonatal therapy has not. She has not yet begun practicing occupational therapy in Virginia,
however continues to travel back to Delaware to work per diem. She hopes to find a NICU position in her current city once the pandemic is over and she can return to work.Jisha works in a 110-bed NICU which is split between two floors of the Women's Wellness and Research Center (WWRC) at Hamad Medical Corporation. She works alongside three physical therapists and three occupational therapists. Three therapists work two days a week in the NICU. The other three therapists cover the other three days, but also spend a half-day at the follow-up clinic. Since there are no in-house speech-language pathologists, a referral for a speech-language pathologist is placed whenever the modified barium swallow test is indicated.
Every three months, physical therapists and occupational therapists rotate between the three units within the NICU. The 4 North and 4 South units are dedicated to babies born more than 28 weeks of gestation. The "Tiny Baby Unit" or the 5 South, cares after babies born less than 28 weeks of gestation and/or less than 800 grams. The South units have two beds per room with a curtain screen in between bedspaces for privacy. The 4 North is an open ward with four to five beds in each cubicle. Therapy orders are generated by the attending physician and often include services for infants born less than 32 weeks of gestation, on respiratory support (if the postmenstrual age is greater than 32 weeks), with congenital or genetic conditions, with feeding problems, or diagnosed with macrophage activation syndrome or hypoxic ischemic encephalopathy.
In her NICU, occupational therapists focus on early feeding and all are certified in the Neonatal Oral Motor Assessment Scale and the Supporting Oral Feeding in Fragile Infants Method. They have access to specialized feeding equipment and use Dr. Brown's Ultra-Preemie and Preemie nipples, Pigeon Slow Flow nipples, and the Haberman Feeder for infants with cleft palate. For positioning, they use the Z-Flo, Zaky hand, Phillips prone positions, and head positioners.
The General Movement Assessment is used for infants born less than 28 weeks and for babies showing red flags in their movement patterns. Videos are taken at 34, 37 and 40 weeks corrected age to monitor their writhing movements. In the follow-up clinic, an expanded repertoire of assessments is administered, including the General Movement Assessment, the Abnormal Involuntary Movement Scale, the Bayley Scales of Infant and Toddler Development, and the Test of Infant Motor Performance. All occupational therapists and physical therapists are certified in the General Movement Assessment and the Test of Infant Motor Performance. 
Parent involvement in care looks a little different in Qatar. Parents are not allowed to stay overnight in the hospital, but are welcome to visit any time. While parents are allowed to visit at any time, many of the mothers are expatriates and are working. Siblings are not allowed in the unit. Jisha shares, "We don't have many parents coming in frequently."
Qatar has many resources, including access to specialized training and education to optimize the care provided. In an effort to gain more support for neonatal therapy, Jisha and her colleagues discovered the resources from the National Association of Neonatal Therapy website. They also recognized the value of neonatal therapy certification in better establishing their presence in practice and pursued CNT status. After studying using the NTCB's various resources available to candidates, they took the Neonatal Therapy Certification Exam at a testing location in Qatar. Today, Jisha utilizes the knowledge she gained in preparing for the CNT exam to continue to make meaningful differences in the lives of infants and their families. The designation of CNT represents her commitment to achieving excellence in neonatal therapy. Jisha serves as a great example of how neonatal therapy practice standards are expanding across the globe. Jisha is currently one of three CNTs in the country of Qatar!