In a life that has come full circle, twin sisters born prematurely in the 1970s have now dedicated their lives to helping babies with similar struggles, gaining the hard-earned title of Certified Neonatal Therapists.
Jeni and Juli were born 6 weeks before their due date, each weighing barely over 4 pounds. After their original discharge, both girls were quickly admitted to a small community hospital in Texas due to serious health concerns. Trying to survive in a short-staffed and roughly-monitored environment, their parents slept with a hand on each child to make sure they could still feel them breathing. Terrified to leave their daughters' bedsides, it became obvious that they needed the advanced care of a specialty hospital.
The two sisters were transported to the neonatal intensive care unit (NICU) at Texas Children's, and their parents' constant fear was immediately eased. The doctors and nurses demonstrated extreme confidence in their expertise, and Jeni and Juli finally got their chance to fight.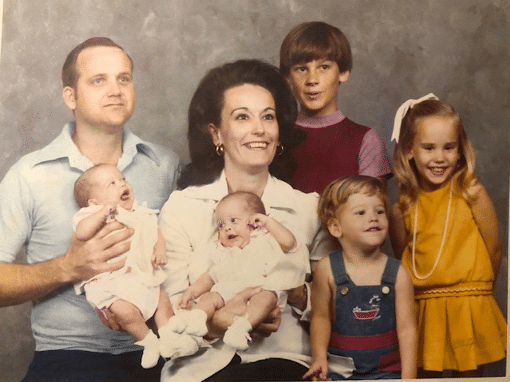 Years down the road, the twins became fascinated with the way a human body functions in a not-so conventional way. It wasn't because of a TV show, or a superhero healthcare worker they looked up to, but because of their older sister. Their sister was taking an anatomy class her freshman year of college, and was tasked with hand-drawing every muscle in the body. Without "an artistic bone in her body," she paid her little sisters to knock out the job. The twins were immediately hooked.
Not long after, Jeni and Juli each went on to attend OT school. Juli in Monroe, Louisiana, and Jeni shortly after in Shreveport, Louisiana. They both knew their hearts were with children, and entered pediatric practice shortly after their graduation. While they fell in love with this job, their passion was soon defined when they began visits to the NICU at the end of each day.
In time, life took them in different directions, with Juli continuing her NICU caseload in Arkansas, and Jeni moving back to Texas. With Jeni's own son coming 6 weeks early, she found herself once again reminded of the importance of the trained professionals in NICUs across the globe. Although these life circumstances and employment changed, and the return to the NICU was not always an easy trek, the twins eventually found themselves back where they began.
With a combined 23 years of work in the NICU, they took on their next greatest accomplishment: becoming Certified Neonatal Therapists.
The Neonatal Therapy Certification was launched in 2016, and Juli was the first OT to become a Certified Neonatal Therapist (CNT) in the entire state of Arkansas. Jeni followed with her certification shortly afterward.
"I have seriously dreamed of the day there would be a neonatal therapy certification," Jeni says.
"I was nail-biting waiting to hear the news," Juli says. "I was the first person Jeni FaceTimed, crying and ecstatic, to tell that she passed."
The two premature babies from Texas had just joined the honored ranks of other CNTs. In such a specialized area of practice, this is not just important, it's vital. Therapists must have advanced knowledge and training to provide safe, effective therapy interventions to such a vulnerable population. This certification not only feeds that need, but also maintains an up-to-date metric as practices continue to evolve. In the end, it facilitates growth, well-being, and a chance for babies who may not have had one otherwise.
Proud to be CNTs, Jeni and Juli continue to draw inspiration from their own experiences. They, better than anyone, are grateful for the advances in neonatal care that have been made. But they're not stopping there. Through continued education and the sharing of research, the reach and progression of CNTs worldwide is just beginning.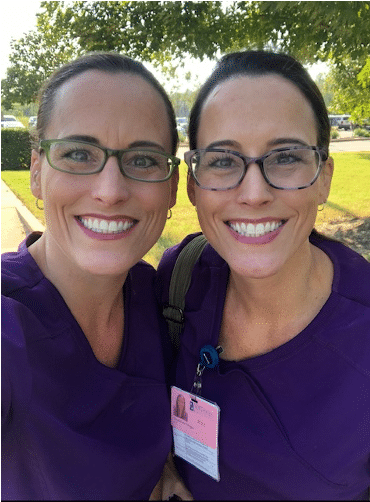 From birth, these twins have been fighters. Brought into the world fragile and small, Jeni and Juli had no choice but to rely on others from their very first breath. Years later, they have found themselves on the other side of the incubator, faithfully serving children just like themselves.
Jeni is currently a Certified Neonatal Therapist at TC Thompson Children's Hospital in Chattanooga, Tennessee, and Juli is a Certified Neonatal Therapist at Willow Creek Women's Hospital in Johnson, Arkansas.
—-Story by Abby Ludwig
For more information about becoming a Certified Neonatal Therapist, visit
www.neonataltherapycertification.com
For Jeni and Juli's full length story, click the link.